What is Microblading?
Bespoke Blading is Finishing Touches unique microblading technique whereby pigment is implanted into the skin with a manual bespoke tool.

The manual tool has a fixed, small, disposable blade with various number of needles meaning you can create the most intricate eyebrow designs. Every hairstokes is created with one single hand movement, producing an effect of extremely fine and natural looking hair.


Topics
What will you learn?
Our team of microblading industry masters will teach you to create on point eyebrows using our award-winning combination of Bespoke Blading pigments and blades. This course is the perfect entry point for individuals who either wish to set up their own microblading business or who would like to enhance the treatments already offered within a salon or clinic.

You do not need to have any prior experience but a creative flare, an eye for detail and a desire to succeed will stand you in good stead. Furthermore this will put you well on your way to an exciting and potentially very profitable career.


Enquire now
Our training will include:
Anatomy of the skin
Design & Artistry
Health & Safety
Client consultation
& Aftercare
Colour theory & Pigment retention
Specialist Equipment
Equiped & ready to go
Our team can help advise you on the purchasing of equipment from our microblading range. Nullam auctor rhoncus lacus in condimentum. Duis in diam sed arcu sodales volutpat. Suspendisse at bibendum elit, sagittis aliquet augue.
Start dates
When and where does the course start?
Our courses are held in our training centres across the country.
Upcoming courses:
Fully Booked 15 September 2020
Enquire now
Flexible finance options
Pay as you go across training options plus benefit from a number of different finance options to spread the cost over time
Course process
How do I become a microblading technician?
1
Book your microblading training
2
Complete your home study
3
Attend our 4 day webinars & 1 day practical
4
Complete your case studies, alongside our expert mentoring
5
Pass your microblading Assessment Day
6
Client consultation & Aftercare
Why choose Finishing Touches?
Experience
Over 20 years experience in the industry
Mentorship
Support during and after your training
Approved
Recognised by insurers and local authorities
Leaders
Always working towards improving industry standards
Practical
Providing models for realistic training
Reassuring
2:1 student to trainer ratio on training days
Frequently Asked Questions
Finishing Touches are more than an exceptional training facility they are like family
Great team, great atmosphere, long may it continue! 10/10
I love this company, their standard of professionalism and their training is first class

Best Customer Service Award
Micropigmentation Awards 2019

Lifetime Achievement Award
Micropigmentation Awards 2021

Professional of the Year
Safety in Beauty Awards 2018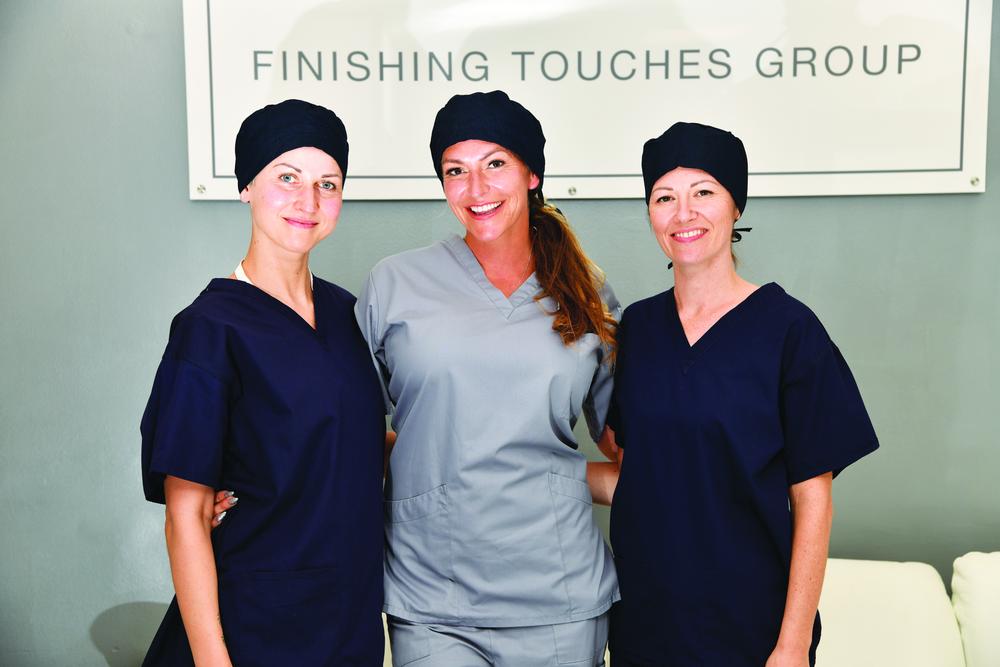 Learn with us
Find out more about our course availability by filling in the form below or speak with our team using the number below
+44 1444 414744
* Indicates required entry
Skin Courses
Our expert skin courses will provide you with the essential skills and knowledge you need to be able to immediately implement these treatments into your clinic.
We teach Dermaplaning, Superficial peels and Meso skin needling training so you can provide a range of professional skin treatments.